Installing Smart security can save lives
protect your investment
Building or buying your dream home is no small feat. It's an investment of time, attention, energy, and of course, income. Protecting that investment is a no brainer. State of the art home security is a no brainer. That's why even at the start of the decade, 18 million home security systems had been installed in the U.S.
There are dozens of practical applications for a security system: door entry detection, security cameras, window break detection, fire alarms, CO detectors, flood sensors, etc. Most homeowners are used to juggling the many facets of their system individually. That means arming the alarm system through an on-wall panel, checking the status of the cameras through their own specific app, and checking their detector's battery life status manually.
Consider human error
That leaves a lot of room for human error and certainly explains why 54% of home security system owners are unsure of how to operate their system. Technology is here to serve us and when systems become overcomplicated, they lose convenience and therefore, their purpose becomes squandered.
But we'd like you to imagine a smarter security system. One that goes beyond just the practical use of keeping bad things from happening. Imagine a system that actually had a positive impact on your home's operation, convenience, and efficiency.
Let's explore some of the ways that a fully-integrated, smart security system can outperform your standard manual system…
Easy Access
With a fully integrated system, you will have access to security camera footage, door locks, gates, garages, the smart doorbell, and alarm systems, all from your personal device. As long as you have your phone on hand, you can check in on your home from anywhere in the world.And that extends beyond just uses for safety. That means granting access to visitors and increasing convenience tenfold when you go out of town.
Occupancy Detection: Safety, Efficiency, and Priority Users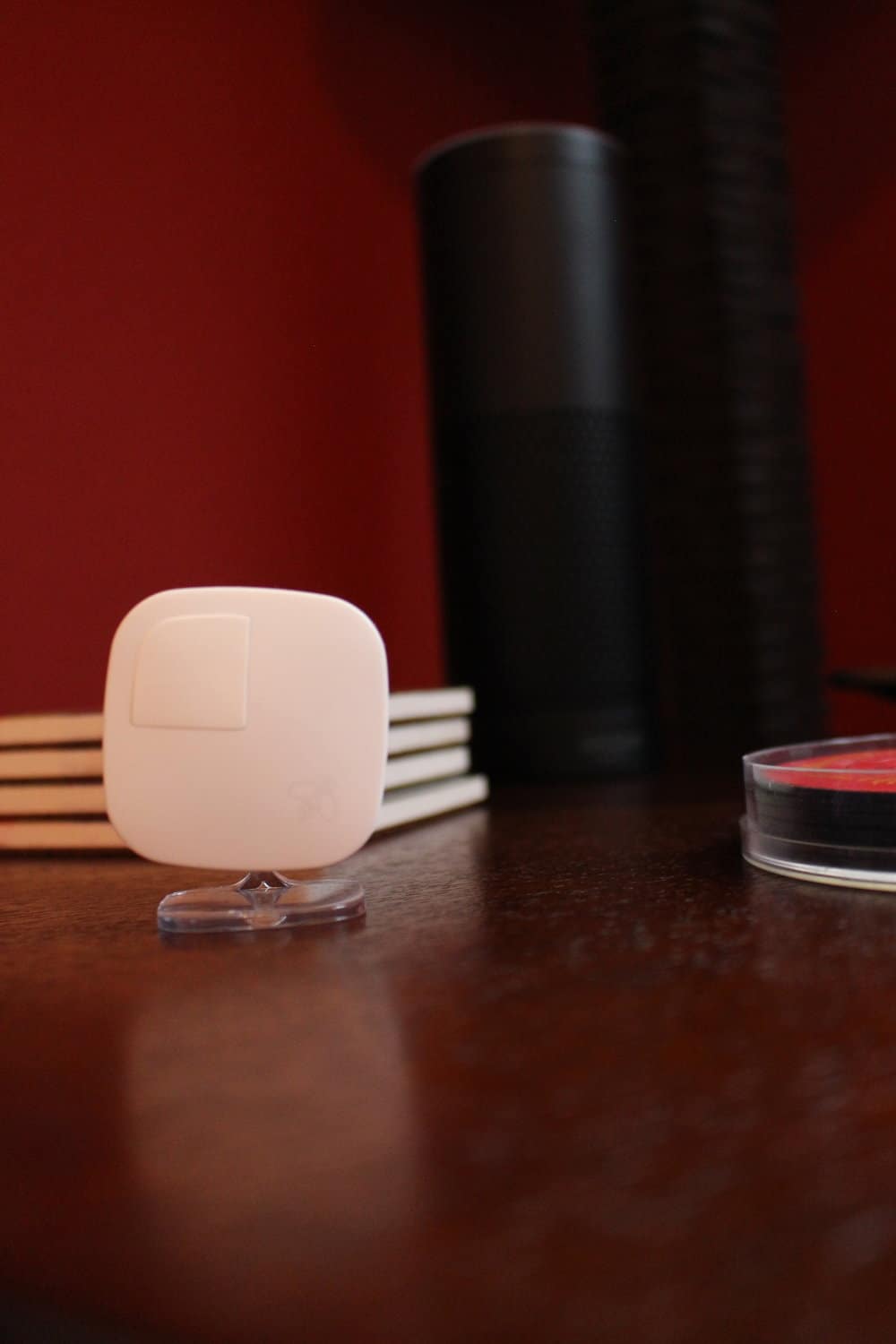 Being able to access and control your home's entry points and security with such ease means that when you do get notified that movement or occupancy has been detected at an unexpected time, you are completely in control.
If you sense foul play, you can alert the authorities before a break-in is even detected. Or, more harmlessly, let's say the visitor is someone you know or is delivering a package, you can communicate with them through your smart doorbell and choose to grant them access to your home or drop the package safely and avoid theft.
Sensors throughout the home and personal device locations detecting occupancy do not only serve to protect you from intruders and alert you of visitors, although that is their most implicit function. These sensors can also assist you in transforming your smart home into a green home.
When no one is home, or even present in certain areas of the home, sensors can trigger things like lights and thermostats to go to their "away" settings. This is something you can choose to or automate or simply check the status of when you are away. Ultimately, having your home know whether or not you are in can save energy and money.
Especially for those living in Texas, as the majority of our clients do, we are paying some of the highest average electrical bills in the country. The craziest part of getting a utility bill for over $125 is not even knowing what's draining the electricity in your home. Is it the lights, the washer-dryer, kitchen utilities, TV or sound system? Who knows.
Well, education is the first step to efficiency. With occupancy detection, you can not only greatly increase your awareness about the goings-on in your home, but you can also give priority to certain occupants.
Based on whose personal devices are present in the home, access to devices, bandwidth, and control will be prioritized in accordance with the hierarchy you set. That means that the downstairs office video conference takes precedence to the gaming party on Xbox upstairs when it comes to network access and speed.
Custom Scenes: Away and Stay Settings
When all of the technology in your home is wired and integrated into one central system, the opportunities for automation based convenience are abundant. You can create custom home scenes that synchronize all of the technology of a room to a certain mode.
For example, dinner time may turn off all of the lights in the home except the kitchen and dining room, turn on some light, smooth music, set the thermostat to a specific temperature and power down all gaming devices and TVs to signal to the kids it's time to eat.
As it pertains to security, there are two major home "scene" settings we want to highlight for you: away and stay. By letting your home know that you are away, all of the tasks you might have previously running around doing before you walk out the door will be done for you. Your system can, for example, turn the thermostat up, turn off all the lights, lock the doors, arm the security system, set the pool in cleaning mode, run the irrigation, etc.
But if you're in for the night and you want your home to know you are here to stay, it can still lock up and secure the home for you but may not automate the lights to turn off or expect the home to have zero occupancies.
These two settings will streamline your routine, save you time, and ensure that everything is in its place when you step away or settle in.
Energy Monitoring: What's Using Watt?
All of this awareness, sensing, detection, and automation culminates in the energy monitoring feature. Energy monitoring does just that – it keeps an eye on your energy. But it's more nuanced than that.
Our energy monitoring system will tell you exactly how many watts of energy your home is using at any given time, what specifically is using those watts, what your usage is looking like for the month, and gives you an instant reading when things change.
When your security system is in sync with the rest of the home, you maximize efficiency by minimizing waste. You can't forget that lights have been left on when you can see what's on in real-time. You can't waste cold air when the thermostat knows no one is home. You can't overwater your lawn when sensors check the soil and weather channel before triggering the irrigation system. You get the idea.
The whole idea is to remove the possibility of human error and allow integrated automation to keep your home running smoothly on its own. Energy use is a big part of that. We've gone as far as putting the hot water heater, coffee pot, and HVAC system all of a schedule based on the day of the week to reach maximum possible efficiency.
Hack my Home, I Dare You
With total access to your home on your personal device and door locks that open via WiFi, smart homes create a whole new security issue: Cybersecurity. The hacking of smart homes has become a hot topic in the media, warning homeowners that the more invested they become in the internet of things, the more susceptible they are to hacking.
This risk is completely valid and substantial. When you connect a myriad of household devices such as lightbulbs, vacuums, and pool cleaners to the WiFi network, yes, you increase the number of avenues in which your home can be hacked.
What most people don't understand is that the majority of vulnerabilities with hacking happen during the Z-wave setup process while you're "discovering devices" on setup protocols. After that, the managed network is the security point that blocks hackers from getting to the control and feedback portion of the devices.
Access boils down to the network. Only those with an in to the network have control of the home features connected to it so the key to creating a cyber-safe home, is creating an incredibly safe network.
The WiFi network of a home is always the first place we start with any project. That's because a smart home can not exist without a network and so it is absolutely essential that customers understand the importance of creating a reliable, managed network before they jump into any of the flashier smart home features.
We urge all of our customers to buy their own equipment for said network: modem, router, the works. We trust Ubiquiti for all of our installs because they create heavy-duty, dependable, top of the line equipment.
We also hardwire the vast majority of customer devices and features into the home. Wiring a home may seem like an outdated practice but you're going to have to trust us on this one. "While wireless is convenient and popular, ask any electronic systems contractor and they'll tell you that a wired connection is more reliable, secure and consistent."
That's because when we wire a home, we exponentially reduce the factors that could cause a home to go offline. Think of it like having a backup generator in case of a storm. It's just the smart option.
By building your own managed network that you allow you integrator to construct for you, you take out the middle man, removing outside sources with access to your network, and become the sole owner fo your cyberspace.
To test the reliability of the system, we have hired hackers to attempt and break into our home systems and no one had been able to because of the secure and personal way in which they are built for each home.
Smarter Homes goes above and beyond to ensure the security of our systems. Safety is the number one priority of Smart Homes. Convenience, luxury, and energy efficiency can only exist and serve the customer once the home is safe and sound.