app control - Smart home Automation & Audio Video
Home Automation Systems User Interfaces
Using just one user-friendly and reliable device, such as an iPad, you can operate your home's lights, shades, thermostats and entertainment systems from one single user interface- whether that be an iOS device, Android device, in-wall touchscreen or handheld remote control, tablet or even via voice control using Amazon's Alexa. In regards to lighting automation, we can program the lights in your home in almost limitless configurations to ensure every light in your home is coordinated and at the desired intensity- whether you are home or away, day or night. Home lighting control that is programmed to go on and off together in a group are known as a scene, these scenes can be varied by time of day and can even be put together in a sequence. Smart home lighting should be customized to your specifications.
Home automation shortcuts change everything
A smart home app sometimes referred to as Home Automation control app is an application is used to remotely control and manage WiFi & Network connected devices.
Press the "Apple TV" or "Blu-Ray" button on your RTi handheld remote as you lay on the couch after a long day at work. As if by magic, The Lights Dim to the "movie watching" scene, the shades drop to block out the late summer evening glare, the TV turns on, the stereo system selects the correct input and turns on the surround-sound system in your family room. You can flip through Netflix's latest releases or watch the Marvel movie you missed in theaters. All from truly a single-click on whatever device is most convenient for you- whether it be an in-wall touchscreen, handheld remote, or your iPhone or Android phone. This is what we mean when we say home automation and no one offers a better client experience than Smarter Homes of Austin.
Adding App Control to your smart home simplifies your technology.
Monitor Features from Anywhere

Enable or Disable Activity Schedules

Set the Scene for Date Night

Adjust Window Coverings

Shut Off All Devices an Area

Turn on Lights & Never Enter a Dark Home Again
View Your Camera System

Adjust Temperature Settings

Turn Off Lights

Close Garage Doors

Get Your Pool and Spa Ready

Easily Lock Doors and Arm Security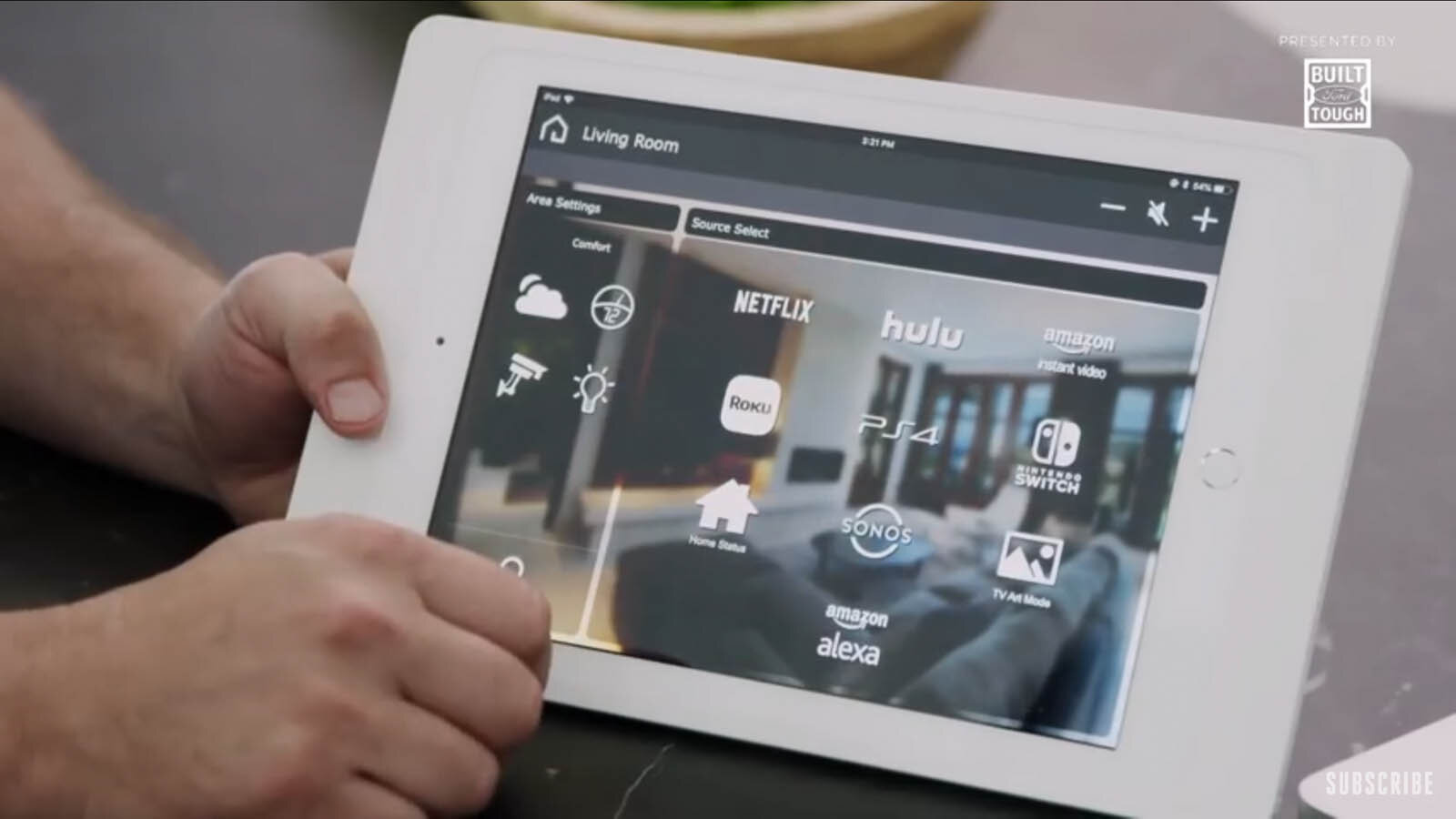 App control make home automation effortless
Navigate all the advanced features of your Austin Texas smart home with convenient ease of use. Your all in one smart app can be used both inside and away from your home system.
The most commonly known App control system we integrate is the Sonos Whole Home Music controller. We pair this feature with our custom built app to also Control Lighting, thermostats, shades, Centralized Video Sources, smart locks, garage doors, Security Systems, camera systems as well as your pool and spa.
Having a custom programmed phone and iPad app means your family can view live Cameras footage and adjust Lighting throughout your home while listening to your favorite Music streaming service or watching TV. Now you can control Shades, and Temperature easily by accessing your own custom app shortcuts designed to fit your way of life.
Smarter Homes of Austin will design a custom iPad and iPhone app to simplify your families favorite smart automation technology funtions and features.